Have you ever wondered what is the difference between those who realize their dreams and make the most of life…and those who don't?
Take a moment to think…how far along are you one month into the new year on the goals, intentions, resolutions, etc…that you'd set for yourself?
Admittedly, whether we at least get started or stay stuck, feeling overwhelmed is in our hands. So, why then do most of us tend to get in the way of achieving what we say we want?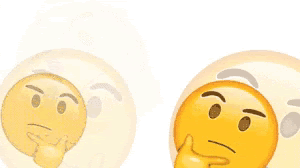 This kind of examination when used for purposes of growth, rather than for beating ourselves up, can go a long way in actualizing the things we truly want in our lives which somehow seem elusive.
Remember, this isn't about feeling bad about where you are. The goal is to help you see that many factors can contribute to putting the brakes on the things we want to move along, e.g., our level of perseverance, how chaotic or organized our lifestyles are, our sense of self worth, etc..
And, if we were to scratch below the surface, we would discover that the above examples in some way are related to one thing — our CLARITY (or lack thereof).
Once we're clear on what we want and why we want it (the second part of the equation for going after what we want with determination), then overcoming our limitations becomes more manageable. Why? Because what we want must happen for us — yes or yes!
So if you generally are the high performer, go-getter type…or you strive to be that in an area of your life, e.g., career, wellbeing, or relationships, then below is a powerful framework you can use to gain clarity and how you can make things happen.
SEEK CLARITY 
<to create a vision for a life you love and move toward it>
Complete the sentences below by setting clear intentions for who you want to be, what skills you must develop to succeed, and what is meaningful to you. No matter where you are today, you can benefit from this tool and move toward creating a vision and realizing your ideal life…one goal at a time.
Self
Three words that describe my best self are . . .
Some ideas for how I can embody these words more often this upcoming week are . . .
Skills
The five skills I'm trying to develop most in my life right now are . . .
 
The way I can learn or practice those skills this week includes . . .
Define What's Meaningful
Something I can do or create that would bring me more meaning in life is . . .

Keep it simple, keep your eyes on the prize, tweak your approach as you progress, and take action to advance your goal.
What we focus on and practice is what we become. After you've completed this exercise, keep it some place where you'd see it daily so you can remind yourself of these things and consistently act on them.
P.s., Cheering you on! Be willing to go beyond the familiar and push your comfort zone, even if a little. And, if you're doing this and still feel you're lacking clarity or feeling stuck, then share your ideas and ask for feedback.